Overview
Supports: BGII SoA, BGII ToB, Tutu, IWD HoW, IWD TotL, IWDII
This component adds new colour gradients to Infinity Engine games, raising the count of available colours from 116 to 256. It also includes a new random colour table making use of them for Baldur's Gate II and new colour set files for Icewind Dale II, giving you more skin/hair colour choices for the various races.

Also fixes a few minor problems with standard gradients.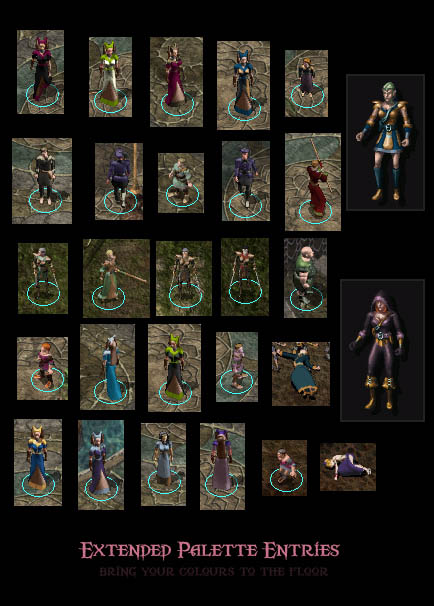 Visit the website or forum for all the latest updates.
BACK TO TOP